snookball theme playing center in America.
2022-02-17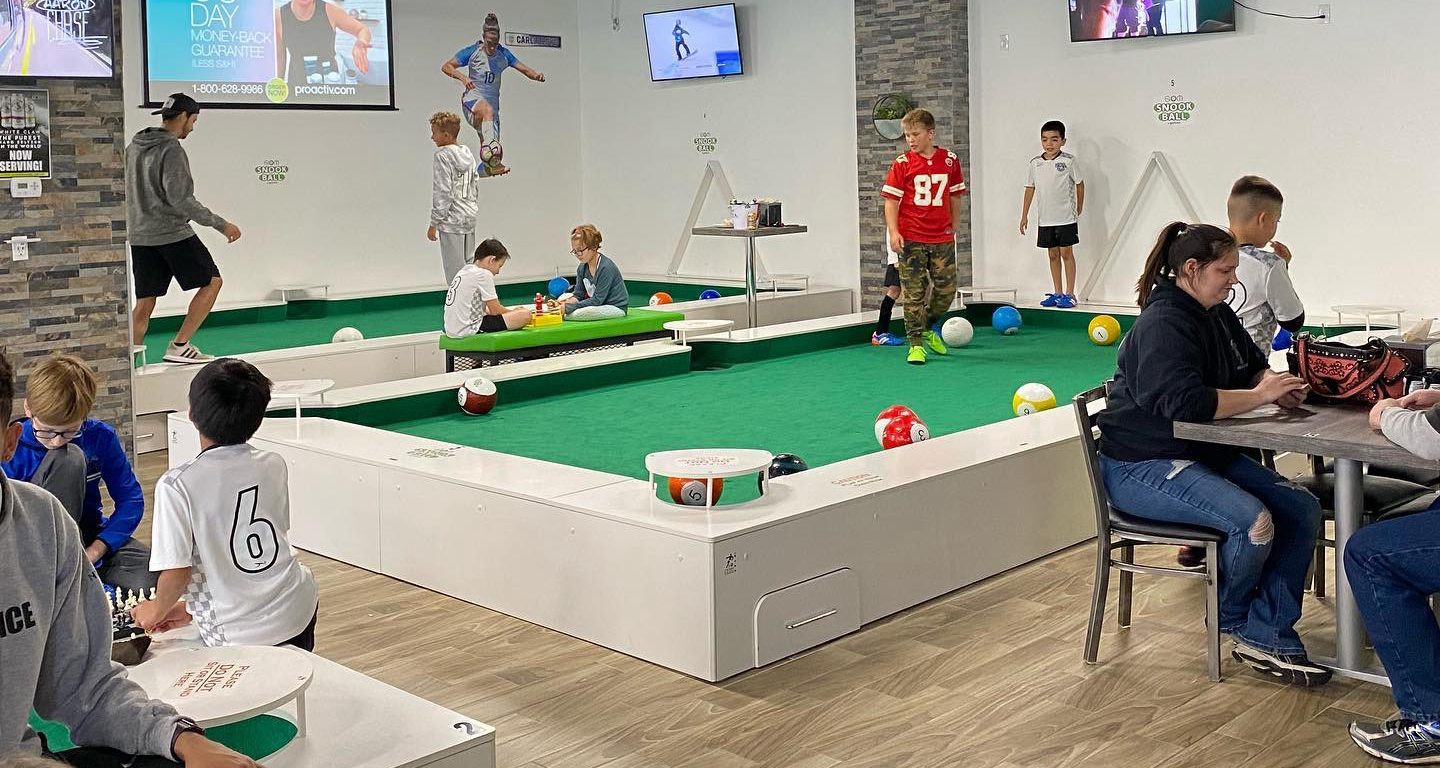 Very first snookball theme playing area in Amercian. there are 4 sets of snookball table ADS-SN02,and 2 sets of ADS-SN01.
also soccer golf and soccer bowling game. in this playing area the family and friends could have a very good weekend or holiday.
you can eat and drink there,have a very speical experience.