Snookball table for outdoor in place of interest
2022-02-18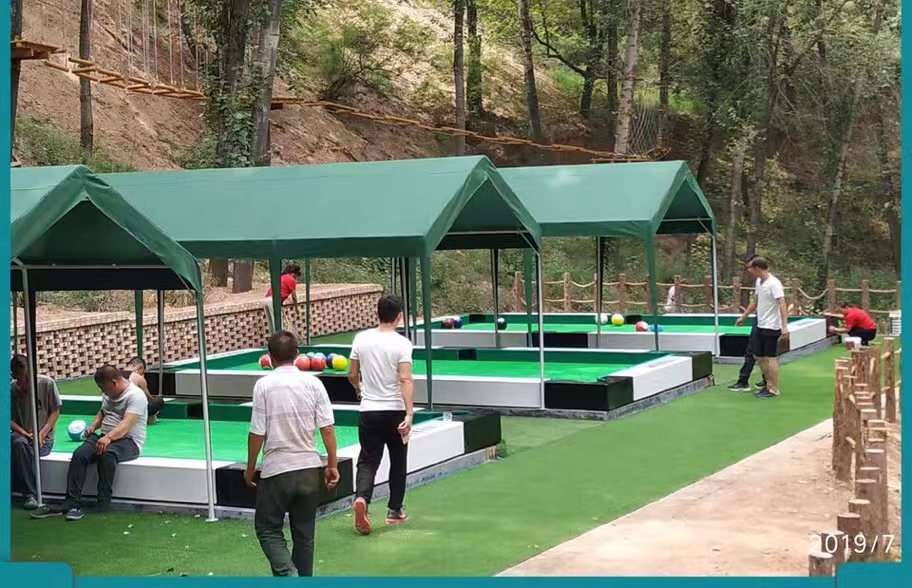 Snookball table Setting up outdoor.
CUZU snookball tables can be set up directly outdoor, the material for snookball table ADS-SN02 for outdoor are:Melamine faced boards and galvanized steel.
both are water-proof. but need to build on a 5-10cm high platform withdrainage ditches,and the tables can be covered with raincloth.
you can set up the snookball table on the street,resort,scenic aera or playgrounds in summer.but move into rooms in winter.because no one want to play in cold winter outside.
we suggest the runner organize some events and tournaments for the players. also can set up lower snookball tables ADS-SN01 or ADS-SN01M for kids and family,
soccer golf and soccer bowling games.